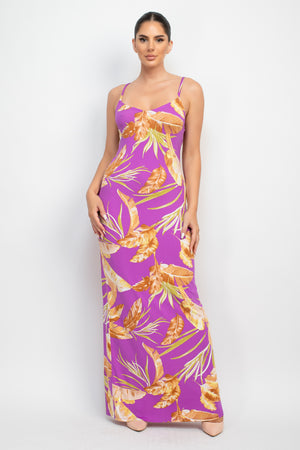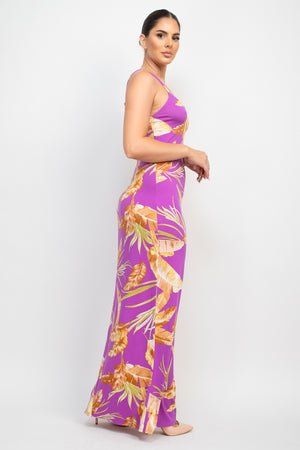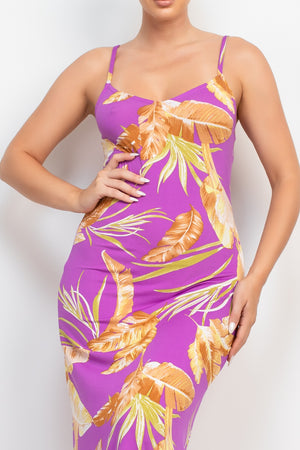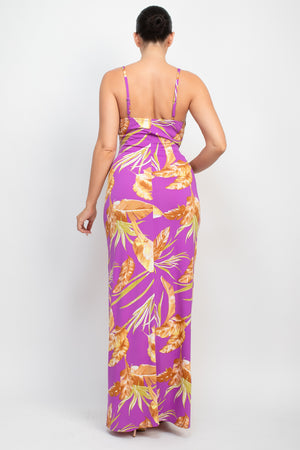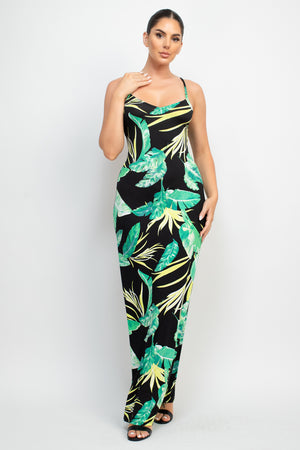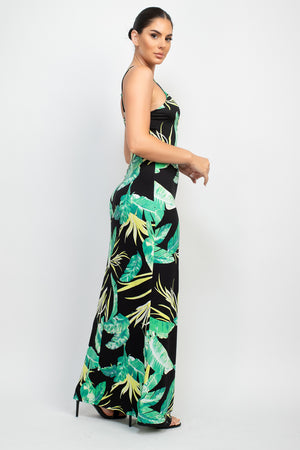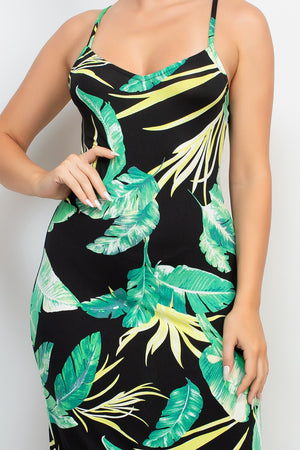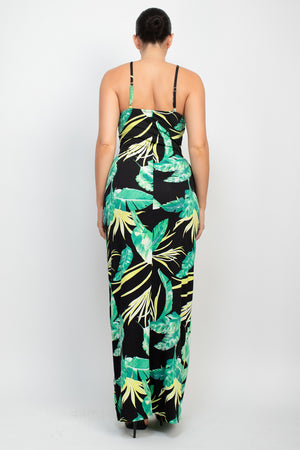 Scoop Tropical Print Maxi Dress
Introducing our Scoop Tropical Print Maxi Dress, a bold and casual fashion fit that promises to elevate your style. This dress features an eye-catching all-over tropical print design, a scoop neckline, adjustable cami straps, a bodycon silhouette, and a maxi length for a stunning and comfortable look.
Key Features:
1. Material: Crafted from a blend of 94% Polyester and 6% Spandex, providing a soft and stretchy feel for maximum comfort.
2. Color: Presented in a timeless Black hue, offering versatility for various occasions.
3. Sizes: Available in Small (S), Medium (M), and Large (L) sizes, ensuring a perfect fit for every body type.
Design Details:
- Tropical Print Design: Adds a playful and exotic vibe to your look.
- Scoop Neckline: Enhances the neckline for a flattering and chic appearance.
- Adjustable Cami Straps: Allows you to customize the fit for your comfort.
- Bodycon Silhouette: Highlights your curves for a stylish and confident look.
- Maxi Length: Adds an elegant and flowing touch to the dress.
Material Composition:
- Polyester: 94%
- Spandex: 6%
Color:
Black
Available Sizes:
- Small (S)
- Medium (M)
- Large (L)
Why Choose Our Scoop Tropical Print Maxi Dress?
Make a bold statement with this scoop tropical print maxi dress, combining comfort with a fashionable design.
Ideal Occasions:
Perfect for various occasions, from casual outings to evening events, offering timeless style in Black.
Customer Reviews:
1. "Absolutely love the tropical vibes of this maxi dress! - Sarah A."
2. "The bodycon fit is both stylish and comfortable. - James B."
3. "A versatile piece that can be dressed up or down. - Emily C."
Size Guide:
Ensure the perfect fit by referring to our size chart available on the website.
Shipping and Returns:
- Fast Shipping: Swift delivery to your doorstep.
- Hassle-Free Returns: Our flexible return policy ensures your peace of mind.
Elevate your style with our Scoop Tropical Print Maxi Dress in Black. Add this bold and versatile piece to your collection and make a statement wherever you go!
Scoop Tropical Print Maxi Dress